Bæredygtighed / Environmental Profile
International Green Key certified / CO2 neutral manor and conference center since 2014.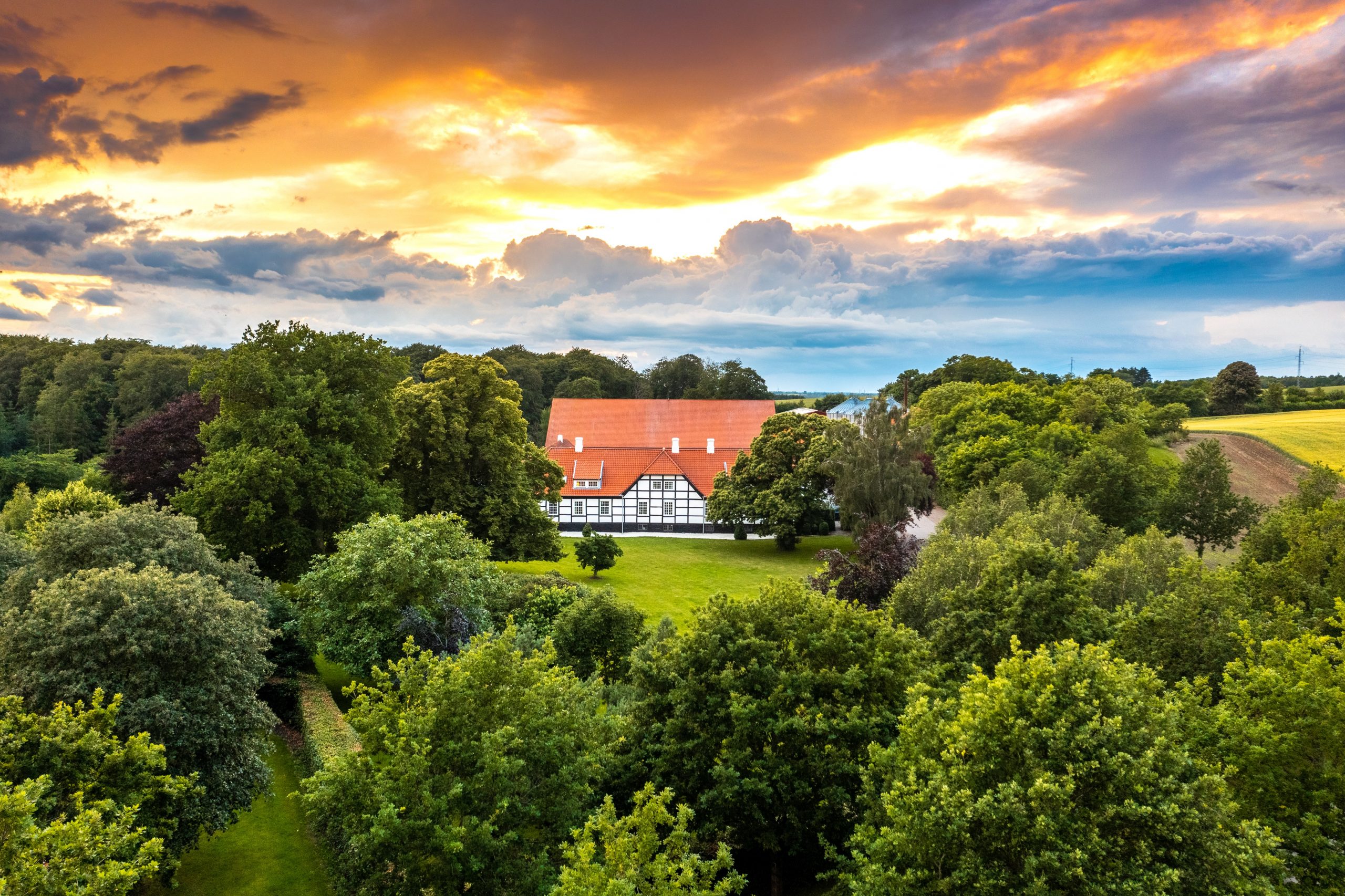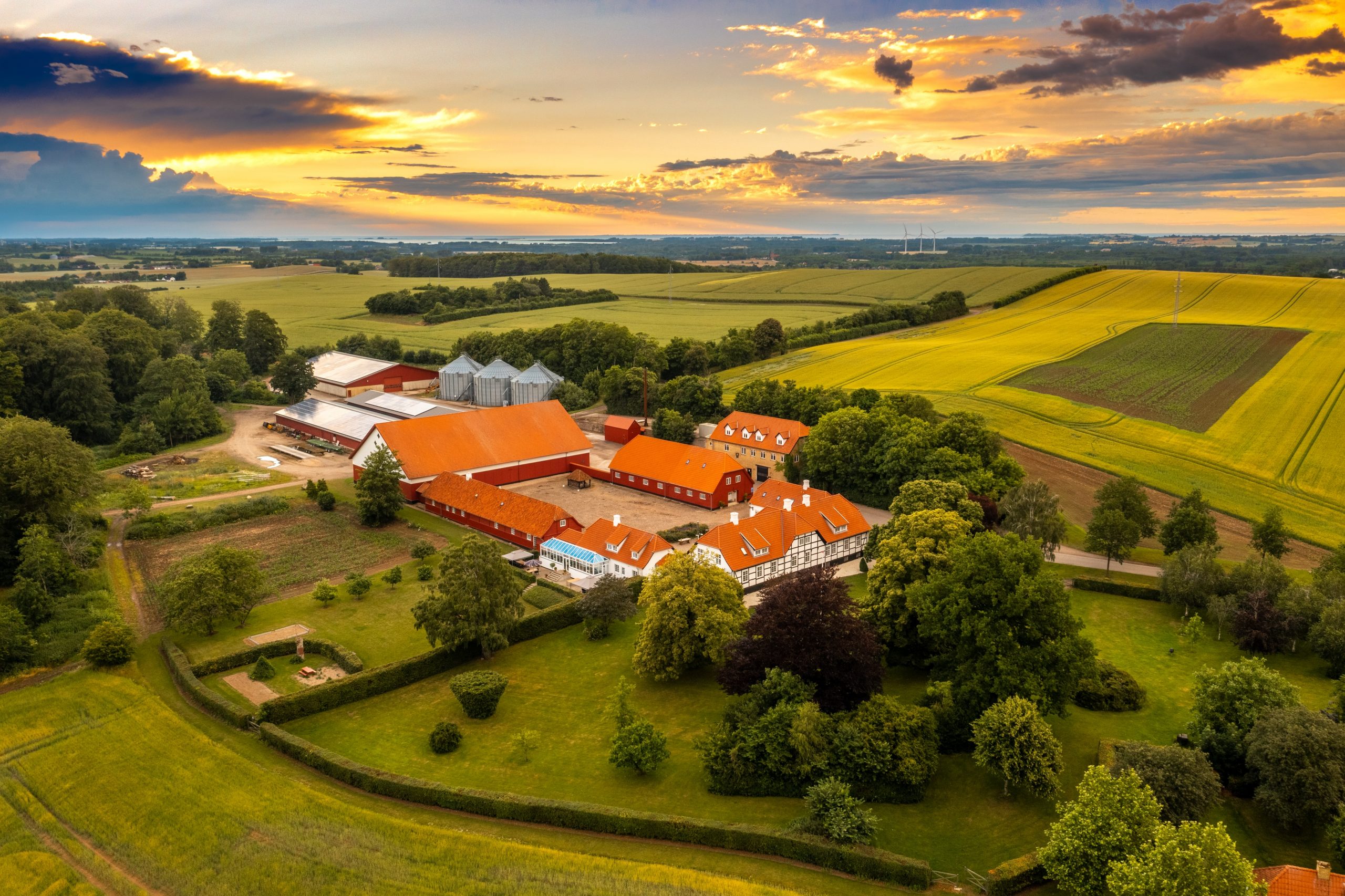 Our sustainable responsibility:
RENEWABLE ENERGY et al
 

SOLAR ENERGY: The roofs on the 3 big barns next to the red roofs are mounted with 910 solar panels producing 210.000 Kwh/yr – twice as much as the whole establishment uses/year = we are completely self supplying in renewable energy.
OWN WATER WELL: Further we have our own water well – having water of the finest quality (documented and tested).
OWN STRAW HEATING: The whole establishment is heated by our own straw heating furnace – straw from our own fields.
LOCAL FOOD: Our highly praised kitchen uses amongst others seasonal local produced vegetables and from our own hunters, red deer, fallow deer, and deer as well as pheasant, ducks, and others.